Description
Polyurethane Cup Disc Pig is a device for removing sundries and scales in the pipeline. The utility model relates to the field of general dirt prevention and removal and pipeline system.
With the rapid development of the pipeline transportation industry ry, the pig is also developing. Because it is necessary equipment for pipeline system construction, operation, and maintenance.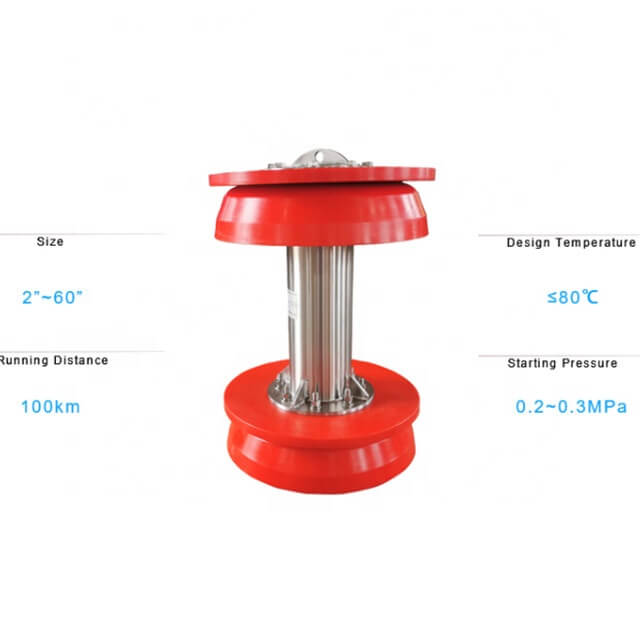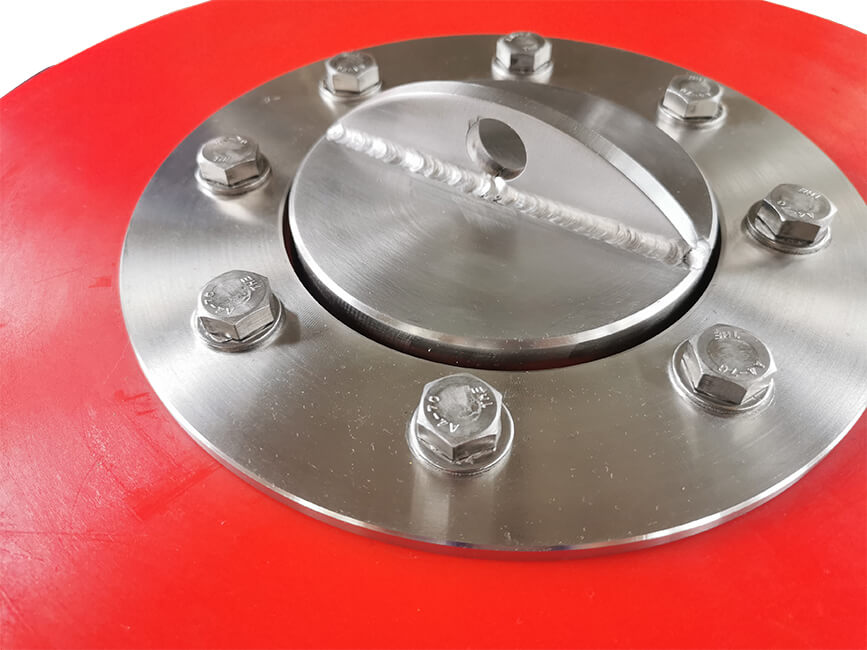 The soft pig includes foam pig and polyurethane pig. Although some wear-resistant measures with fiber have been taken, the pigging effect is not ideal and it is easy to be damaged. Mechanical pigs can be of the general steel brush type, cup type,e or straight plate type.
The steel brush type is used to remove the scale with medium hardness, and of course, it can also remove the soft scale. For removing soft dirt and sundries, the cup type is the most commonly used. Whether it is a cup type or a steel brush type, the cups used are all disc types.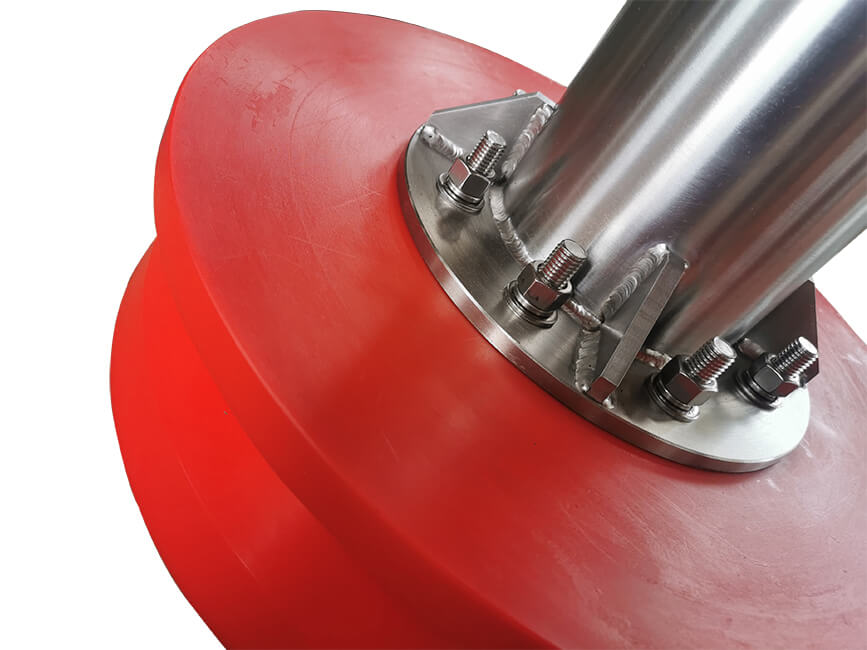 Design ideas
Even the cups used in the pig for removing hard dirt are also disc-shaped, and the same cup plays a supporting and sealing role at the same time. Although this kind of dish cup has a good passing capacity, the pigging effect is not ideal, especially when the pig gets stuck in the pipeline, which is common.
The method to remove the blockage is to increase the pressure and continue to push forward. But sometimes even within the allowable pressure bearing range of the pipeline, it is often unable to be pushed out. This is extremely dangerous. Or take out the pig from plugging the broken pipe. This will also cause great economic losses
Therefore, the Polyurethane Cup Disc Pig is designed to remove impurities and scale in the pipe with better effect. The mechanical pig is easy to take out in case of jamming.